Fully understanding Bitcoin requires some knowledge about the properties and history of money. Saifedean wrote the book on this but you can read our intro on this below.
Provide some feedback about what brought you here and the questions you have about Bitcoin. Get contacted about upcoming courses and bootcamps in development.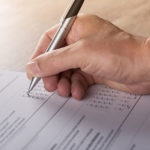 Educate yourself with key resources about Bitcoin. With so much information out there, it can be difficult to know where to start. We offer some recommendations…
It would be a dark, dark world if Bitcoin didn't exist.
Alex Gladstein
Get Started with Bitcoin
Just getting started with Bitcoin? Take the following steps:
1) Have a basic understanding of Bitcoin to the point you feel comfortable.
2) Understand what a wallet is and how to secure your bitcoin.
3) Purchase a little bitcoin to get some skin in the game.
4) Now that you have a little Bitcoin, you have the motivation to learn more about it. Start by addressing the Primary Bitcoin Pitfalls.
It should be relatively easy to understand Bitcoin enough to make your first purchase. The more you know about it, the more comfortable you will be with your investment.
Remember: I am not a financial advisor and this is not financial advice.
First things first
Get some skin in the game
Common Pitfalls
Bitcoin Guides
Where to store your Bitcoin
Dive Deeper